Please help support St. George Church with your online donation by clicking on the 'Give' button below

​​Welcome!
​Greetings in the name of our Lord God and Savior Jesus Christ!

May God bless and protect you all during this pandemic. May God grant healing to those who are suffering, comfort to those who have lost loved ones and strength to those who are caring for the sick.
We also pray that the Lord God bestows peace and stability upon our nation.

Our church services are currently open while adhering to health safety protocols.
Bible Study will take place in the hall every Wednesday at 11 am.
Curbside pickup Middle Eastern Dinner will return in the near future.
Online orders only! - Click here to submit your order
Services will be live-streamed on our Facebook site. You can access the Facebook site by clicking on the button below.
---
---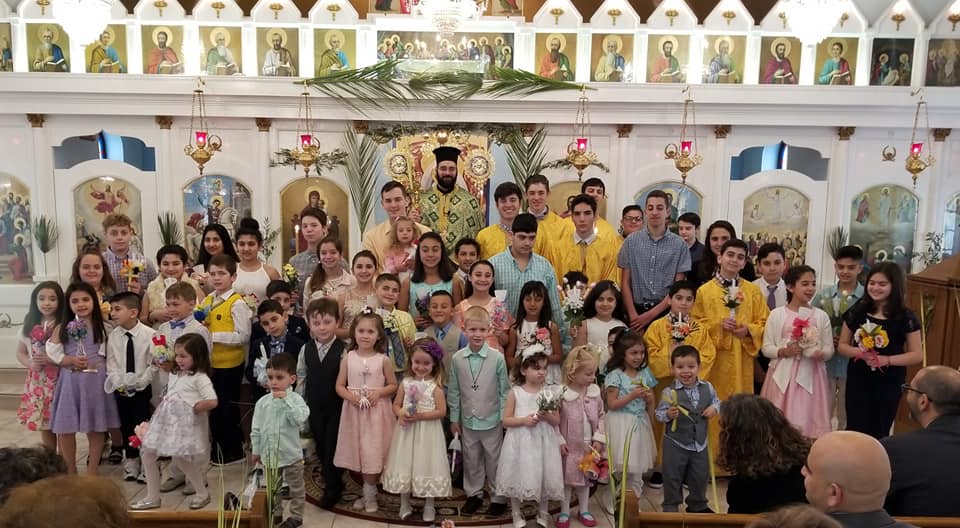 Weekend Services
Saturday Great Vespers (5pm) ~ Sunday Matins (9am) and Divine Liturgy (10am)

​Feast Day and Special Services
December 2: Nativity Fast Compline 6:30pm
December 4: Paraklesis 6:30pm
December 7: Nativity Fast Compline 6:30pm
December 9: Nativity Fast Compline 6:30pm
December 11: Nativity Fast Compline 6:30pm
December 14: Nativity Fast Compline 6:30pm
December 16: Nativity Fast Compline 6:30pm
December 18: Nativity Fast Compline 6:30pm
December 21: Nativity Forefeast Vespers 6:30pm
December 23: Nativity Forefeast Vespers 6:30pm
December 24: Holy Nativity of Christ-Royal Hours 10am;
Matins 5:15pm Divine Liturgy 6:30pm
Christ is Born! Glorify Him!
December 31: Circumcision of Christ/St. Basil the Great Matins 5:15pm Divine Liturgy 6:30pm

---
St. George Antiochian Orthodox Church
1118 Cherry Ave. N.E. Canton, Ohio 44704 - 1036
Church Office Phone: (330) 455-8482 Fax: (330) 455-8489
Email: stgeorgecanton@sbcglobal.net
Office Hours: Monday through Friday - 9 AM to 1 PM

A Parish of the Antiochian Orthodox Christian Archdiocese of North America
His Eminence Metropolitan JOSEPH, Archbishop of New York and Metropolitan of all North America
​His Grace Bishop ANTHONY, Auxiliary Bishop of the Diocese of Toledo and the Midwest
Very Rev. Father Michael Corbin, Pastor
Very Rev. Father Basil Shaheen

Saturday Vespers: 5:00 PM
Sunday: Matins 9:00 AM Divine Liturgy 10:00 AM
www.antiochian.org (Archdiocese website)